Traditional Chinese Martial Arts for our Modern American Lives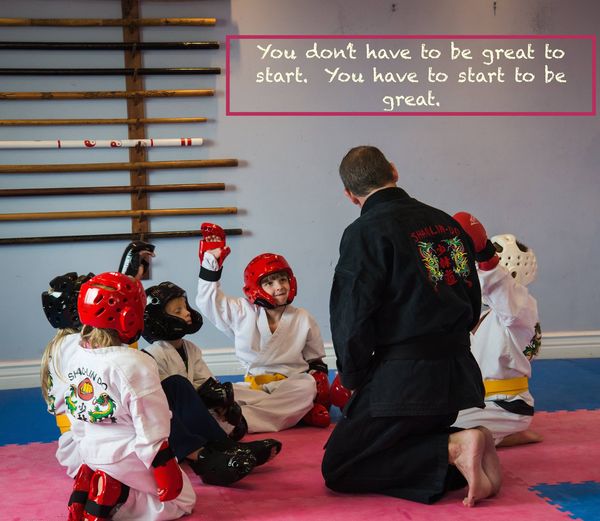 For ages 5 – 9, we offer classes on Tuesdays and Thursdays from 4:45 – 5:30p. Students have fun and gain confidence when they learn how to respect the dojo, their instructors, and each other. They develop strong stances, proper kicking and punching techniques while beginning to understand the importance of weekly physical exercise.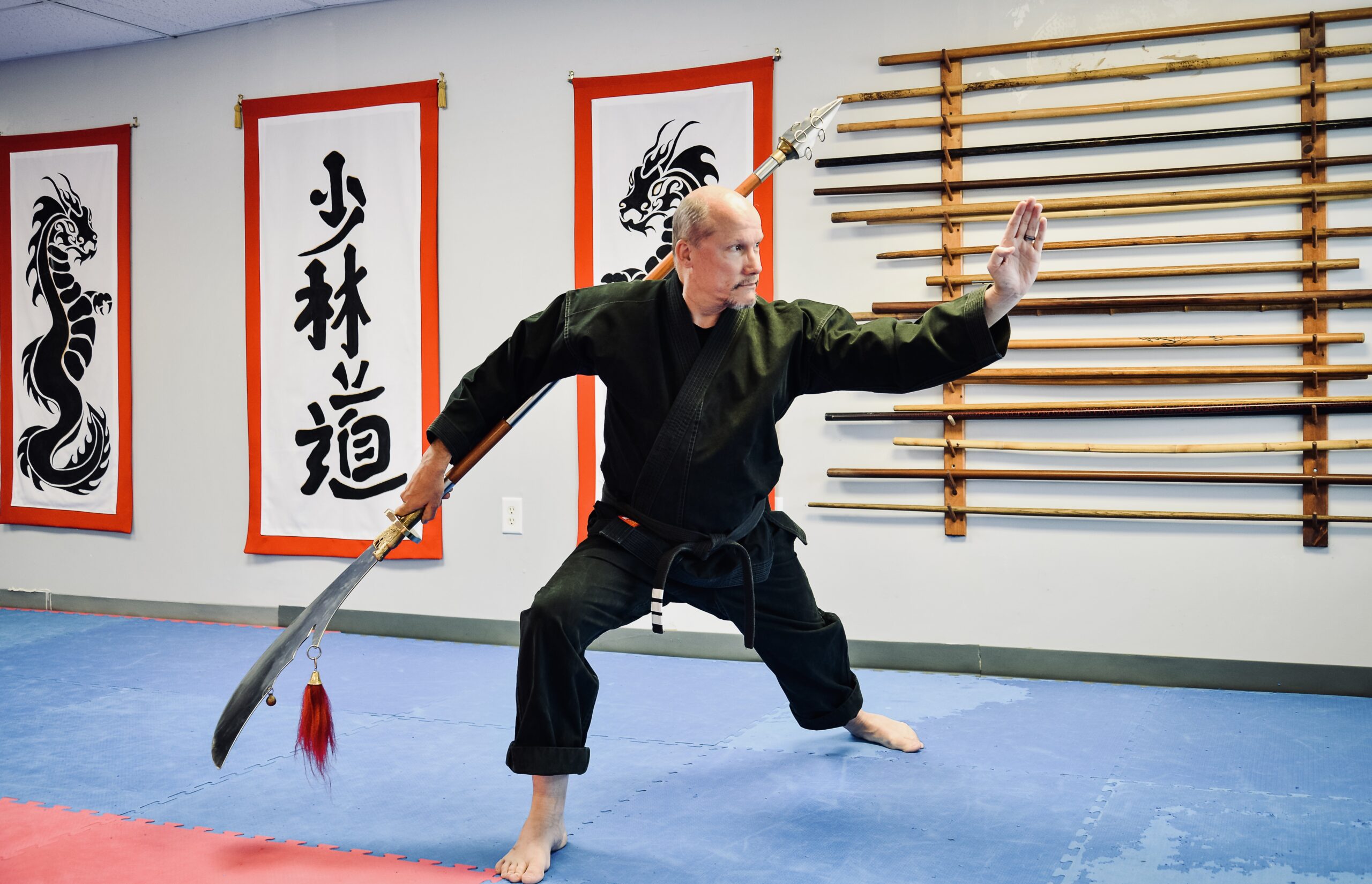 No Contracts. No Start-up Fees. Unlimited Classes. For ages 10 and up. We study more than 50 styles and over 900 forms, spar individuals and multiple opponents, practice Tai Chi, Paqua, Meditation, and utilize multiple weapons such as the Kwan Dao, Chain Whip, Hook Swords, Sai, and Spear, to name a few.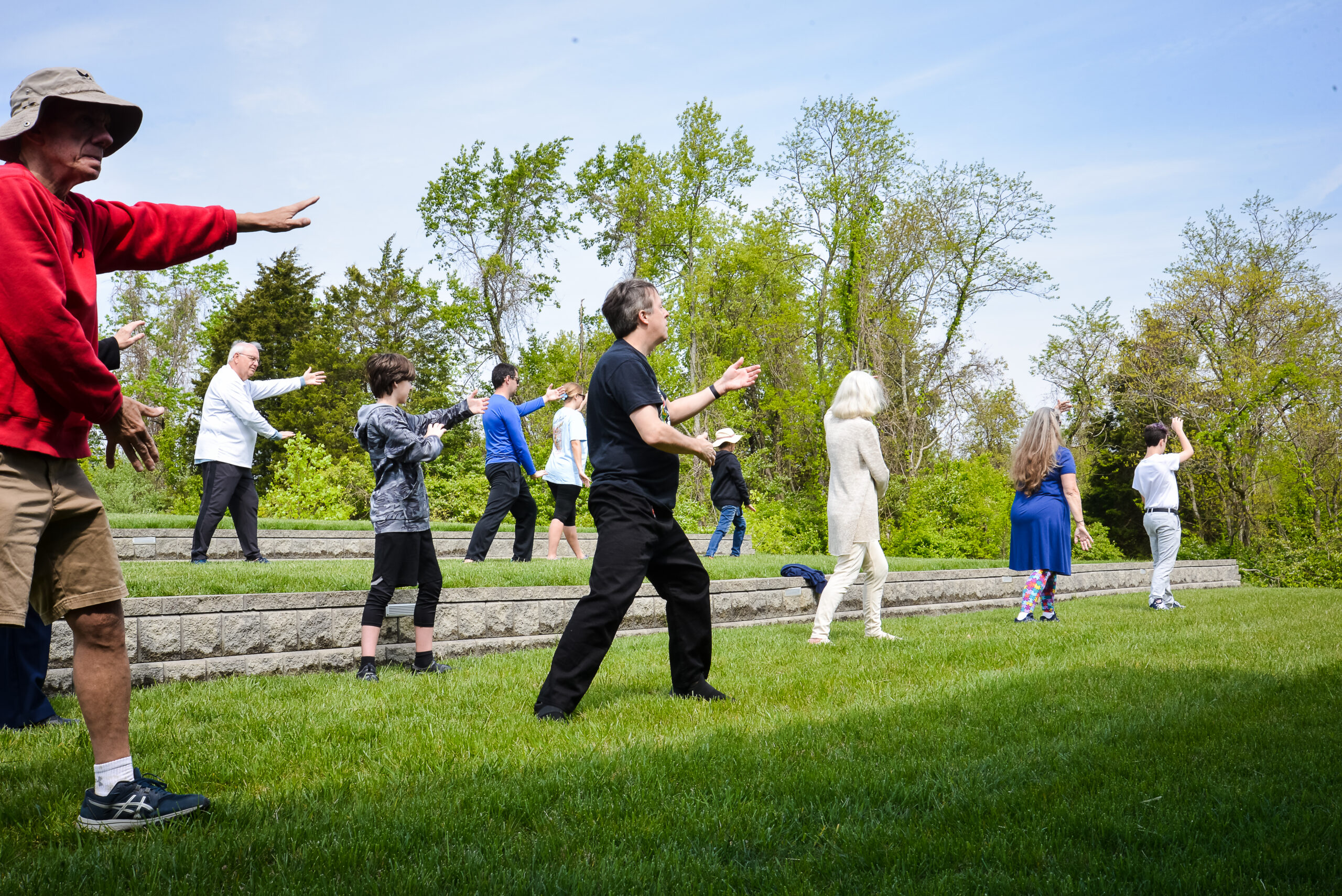 Tai Chi and Qigong classes are open to everyone and are offered on Mondays and Wednesdays from 1:00 – 1:45p as well as special events in the community. Known as "moving meditation" Tai Chi and Qigong helps people of all ages and abilities with balance, strength, flexibility, ease, and peace of mind. Often recommended by doctors, this technique is the best gift you could give yourself to live a life with more ease and balance.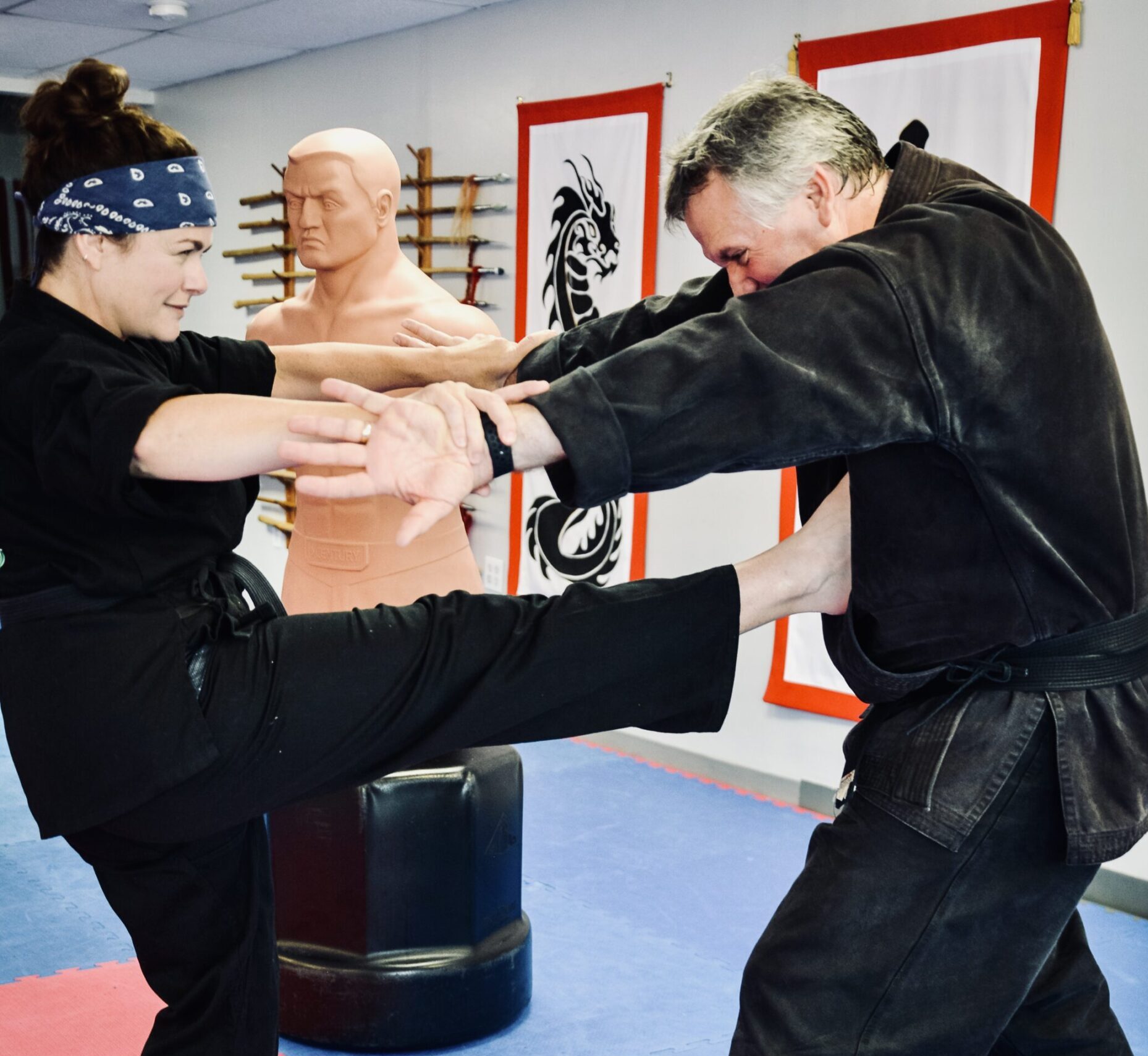 Training in Self Defense teaches you how to respond effectively and efficiently when you or a loved one is in danger. With consistent practice, you develop a fighter's reflex, confidence, and empowerment. Your awareness and senses become heightened, you gain physical fitness, and sharper mental focus. The physical, mental, and emotional benefits of Self Defense Training cannot be overemphasized. Sign up for individual or group lessons today.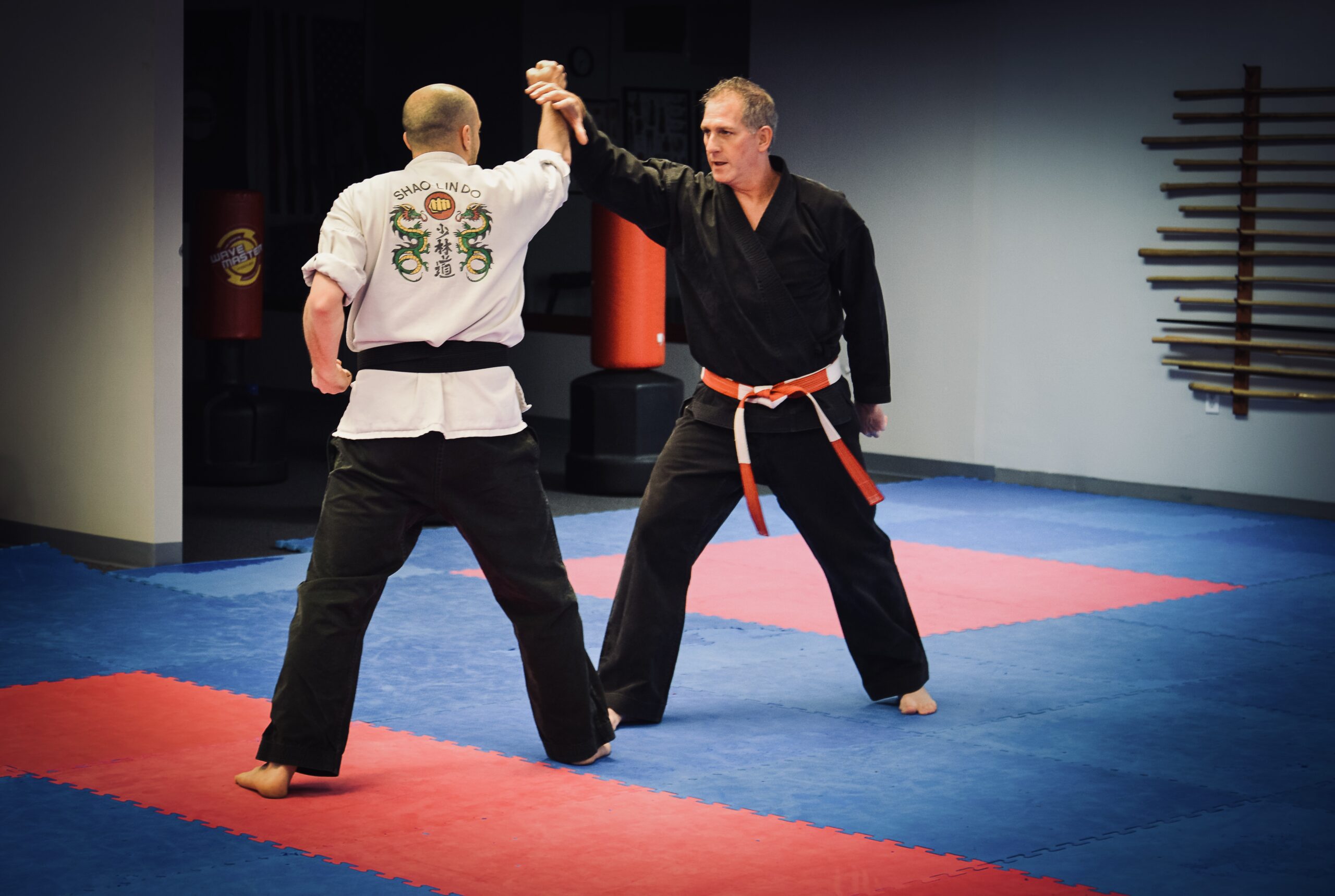 Customize a lesson to fit your needs and reach your goals. If your schedule makes it difficult to attend our classes, schedule a private lesson. Or you might like to combine Tai Chi and Self Defense into one lesson. Whatever your interest, let us help you reach your goal. Group lessons are very popular and can be held at our dojo or your organization's location. Boy/Girl Scouts, church groups, Senior organizations, K-12 schools… any group could benefit from our training.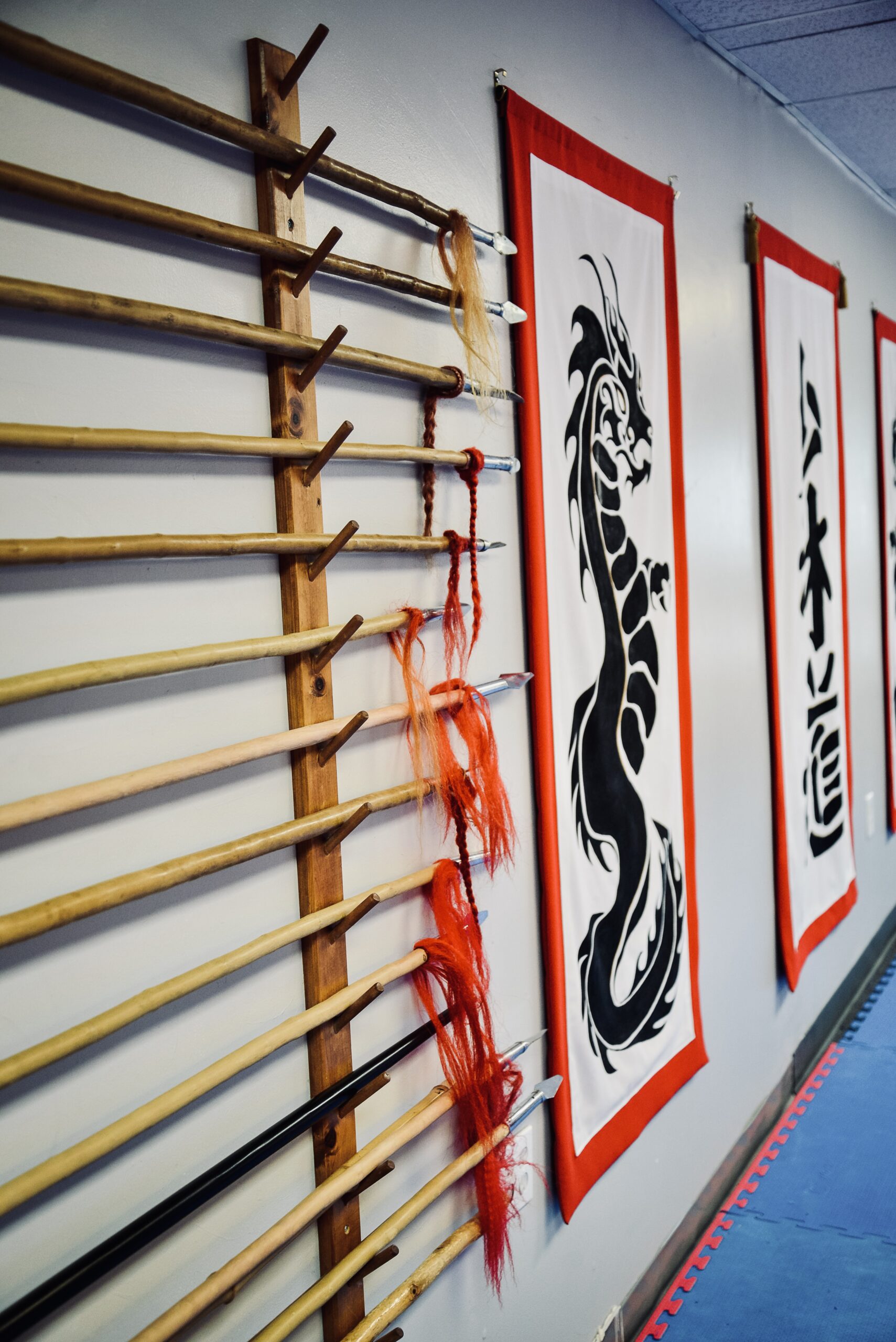 Contact Master Greg to sign up for a free Kung Fu class, learn more about Shaolin-do, or to schedule a private lesson. Master Greg owns and manages Northern Kentucky Shaolin-do Kung Fu and Tai Chi and is our Lead Instructor. He has seen how martial arts has helped the physical, mental, and emotional health of so many people of all ages from 5 to 95. Call/Text or Email him today to start reaching your goals.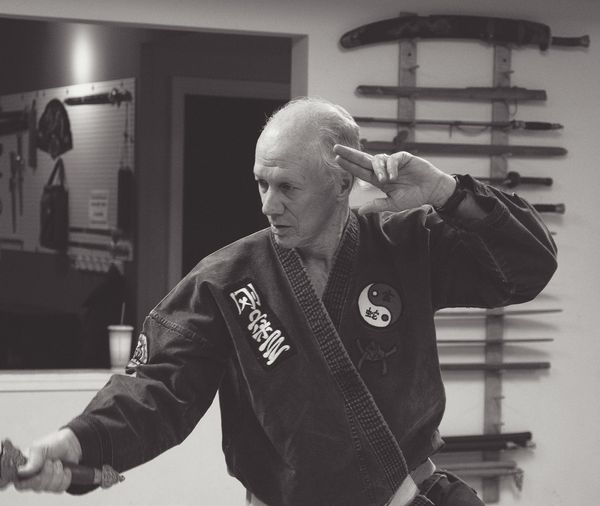 The Road to Black Belt will take:
Courage, Respect, Focus, Discipline, Determination, Patience, Perseverance, and Dedication.
It won't be easy, but it will be worth it.
Elder Master Donnie Barger, Eighth Degree Black Belt, practicing since 1970